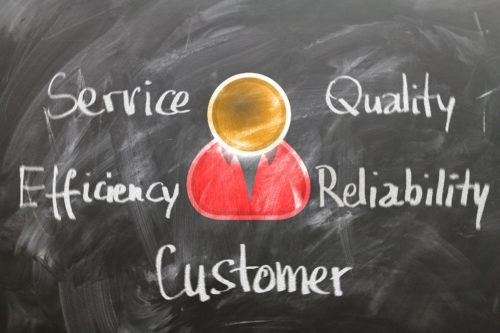 A Simple Way To Improve On Your Customer Experience…
Seven years ago, I began working in the property industry specialising in mortgages. I then developed my career working for a large established corporate as a qualified Mortgage Advisor. Having been in the corporate world for many years, I kept noticing the same problem, customers who are in the process of making their dreams come true, felt they were treated like a number. For me, that was a big problem!
Though the corporate world valued customer service, they often overlooked providing each customer with a memorable experience. There is a difference between customer service and experience. Customer service is the barebones of customer satisfaction, whereas, customer experience is what drives your customers to become raving fans.
How to have a customer experience that stands out?
To shift from good customer service to an unforgettable customer experience, it is important to recognise that people want to do business with people. They do not want to do business with large unapproachable corporations, pre-generated emails or a scripted sales team. Quite simply, humans want to develop trust and be valued by other humans. Therefore with any business, it is essential to build a human-to-human connection. This develops an emotive driver, for your customer to remain loyal to your company and become your biggest promoter.
It's the small, simple things that make the biggest difference.
Once I understood this common issue, I wanted to create a solution. So at Curious Pencil, we started to create original greeting cards for corporates which are, custom-drawn, with the best quality that wows.
Imagine that dream home you have always pictured and yesterday you just completed on the purchase of that property! It was a long journey to purchase, with a few unexpected hiccups along the way. As you are settling in, you receive a quality greeting card through your letterbox. It is from your mortgage provider, to welcome you to your new home. Once you open it, it has the personal, hand-written message. It reads, 'I am very happy you have received the keys to your dream home, especially after the hiccups'. In such a digital age the message couldn't scream any louder.
Or maybe you have just purchased your first car. When receiving the keys, you get a card from the salesman, with a hand-drawn image of the car and a personal message. It reads, 'Enjoy your first car and all the journeys you have ahead'.
In all, it's not about the bells and whistles. For an unforgettable, emotionally driven customer experience, a small gesture goes a very long way.
Written by Simone Smith, Director of Curious Pencil.